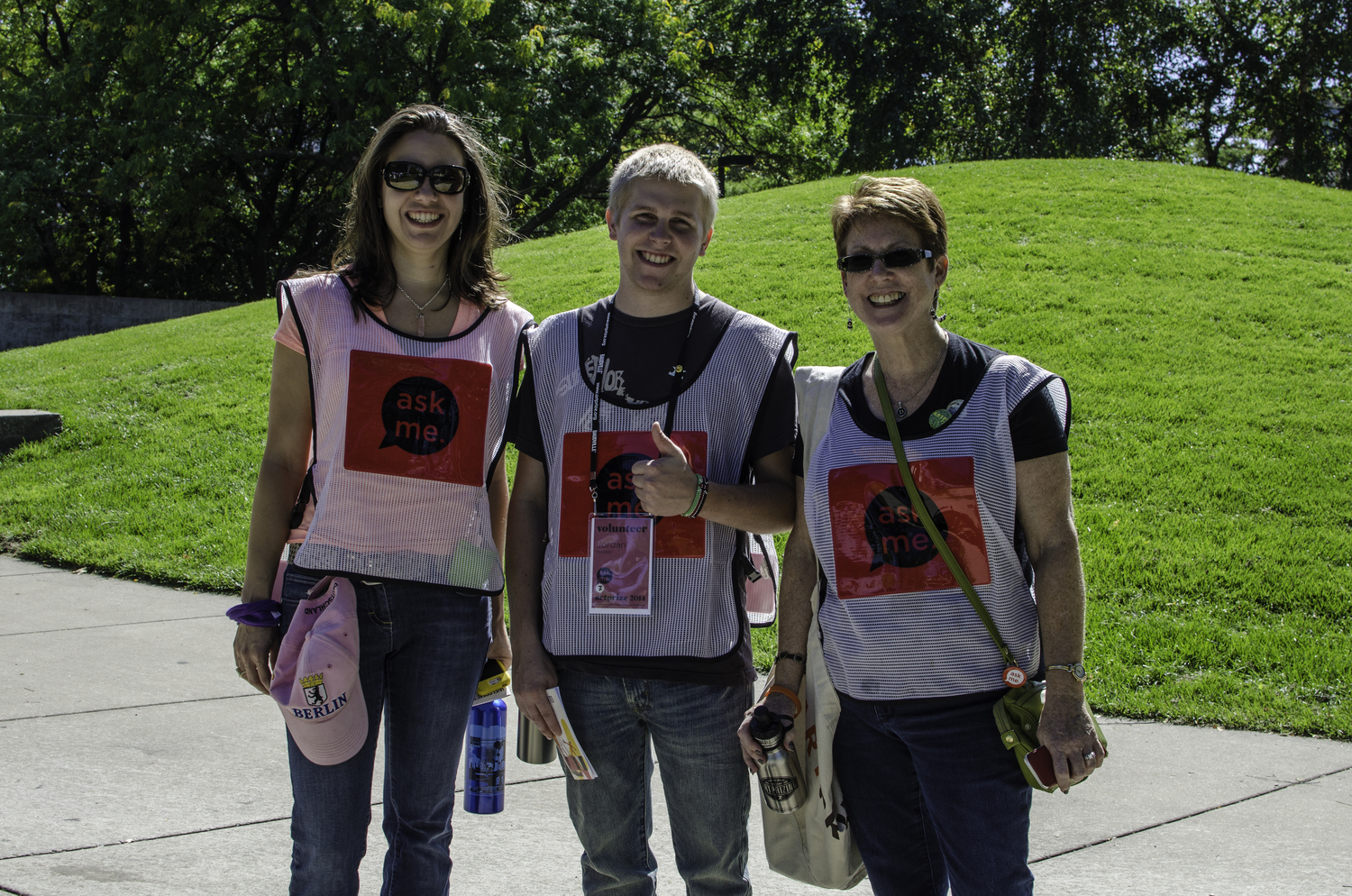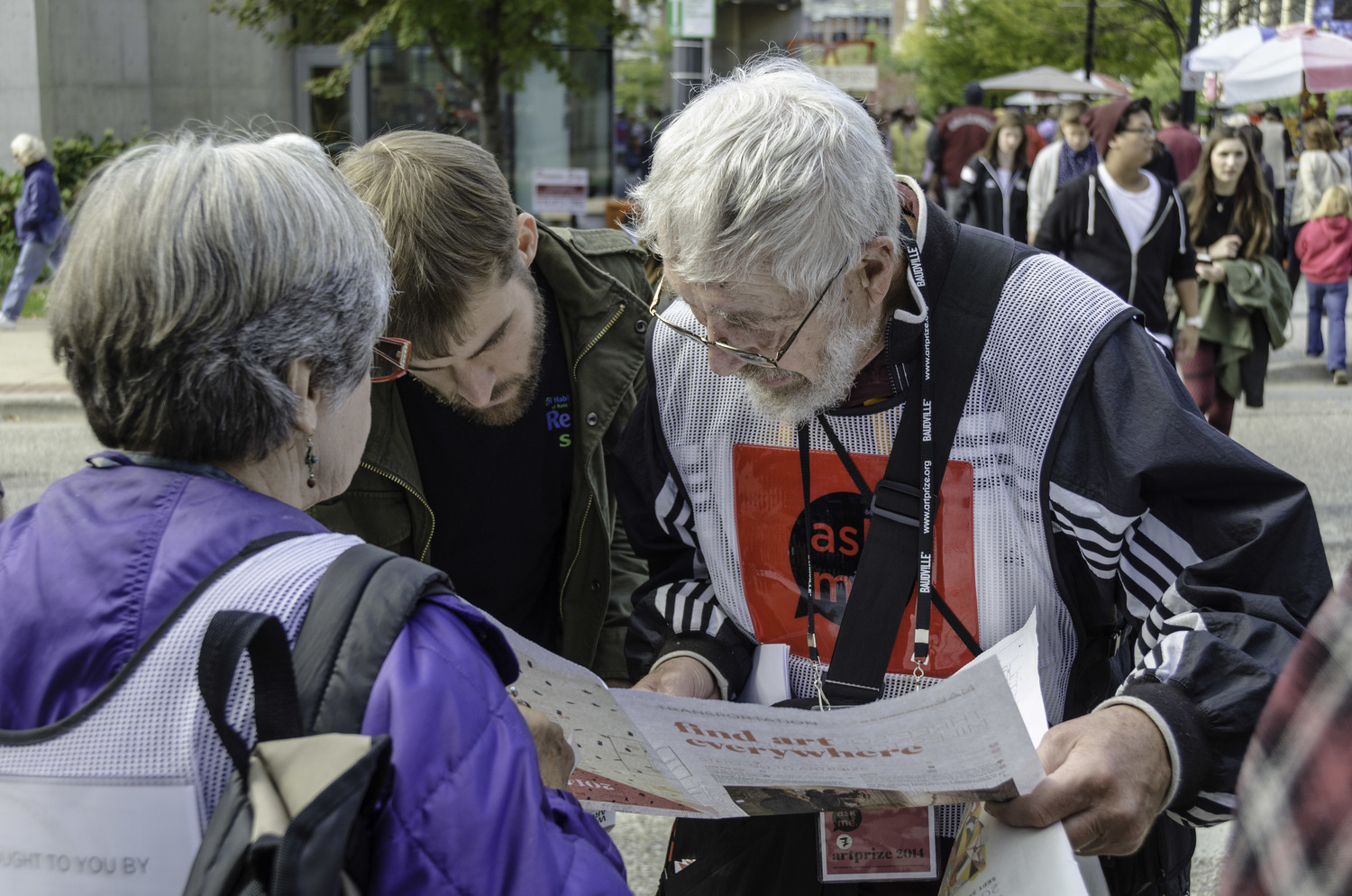 A TRULY COLLABORATIVE EFFORT, THE SUCCESS OF THE ANNUAL ARTPRIZE EVENT DEPENDS ON A WIDE NET OF SUPPORTERS COMING TOGETHER TO CREATE AN UNFORGETTABLE EXPERIENCE FOR VISITORS FROM AROUND THE WORLD.
Venues
Large and small, indoors and out, Venues open their spaces to host artwork and visitors from around the world each year. In 2014, 174 Venues independently curated their spaces, including five Exhibition Centers, four Showcase Venues, and twelve Public Parks.
Volunteers
838 community volunteers logged a total of 13,695 hours throughout the 2014 event. Volunteers were invaluable members of the ArtPrize team for 19 days, ensuring that the event runs smoothly and welcoming each visitor to the city.
City of Grand Rapids
City government played a critical role in the success of the 2014 event, from planning to execution. Through this collaborative effort, clean safe streets, beautiful public parks and the wide availability of public transportation options are possible at ArtPrize.