OPPORTUNITY ABOUNDED FOR ARTISTS TO CHALLENGE THEMSELVES AND ELICIT NEW UNDERSTANDING.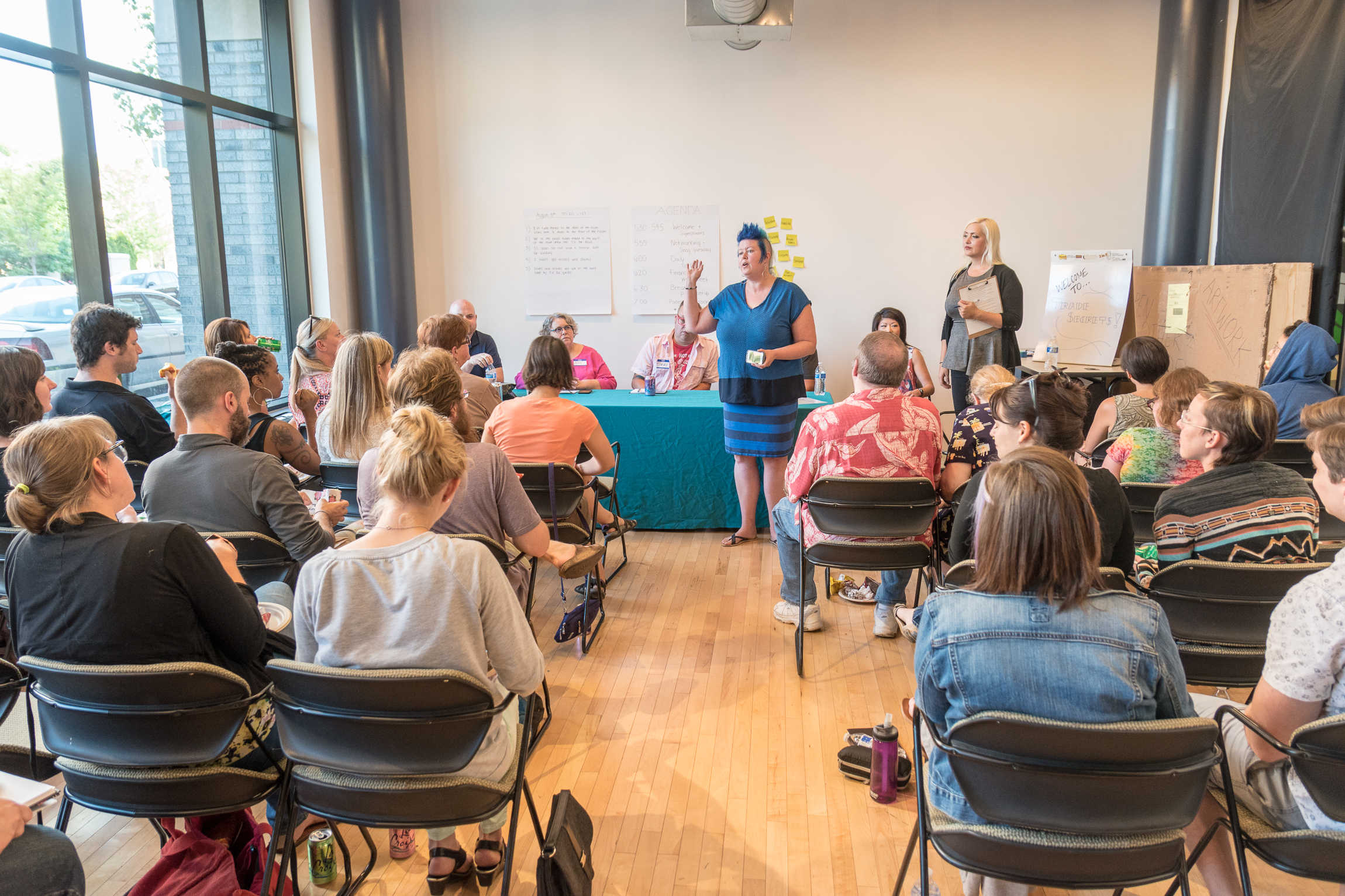 LINK SESSIONS
ArtPrize Link Sessions, presented by Haworth, continued to expand in 2015, offering the opportunity for ArtPrize artists to make connections with contemporary gine art adn design professionals from West Michigan and beyond. 40 art and design professionals volunteered their time and connected with over 200 artists -- providing them professional advice and exploring new ways to advance their art practice.
BREAK IT DOWN. MAKE IT BETTER.
A collaboration between Avenue for the Arts and ArtPrize, Break it Down. Make it Better. workshops were geared towards artists in 2015, offering advice on how to build and market a successful professional art practice.