ArtPrize Labs
Through partnerships and granting programs, ArtPrize Labs provided visitors unique hands-on learning opportunities through free activities, expert-produced resources, and educational events throughout the ArtPrize district - transforming Grand Rapids into a learning laboratory.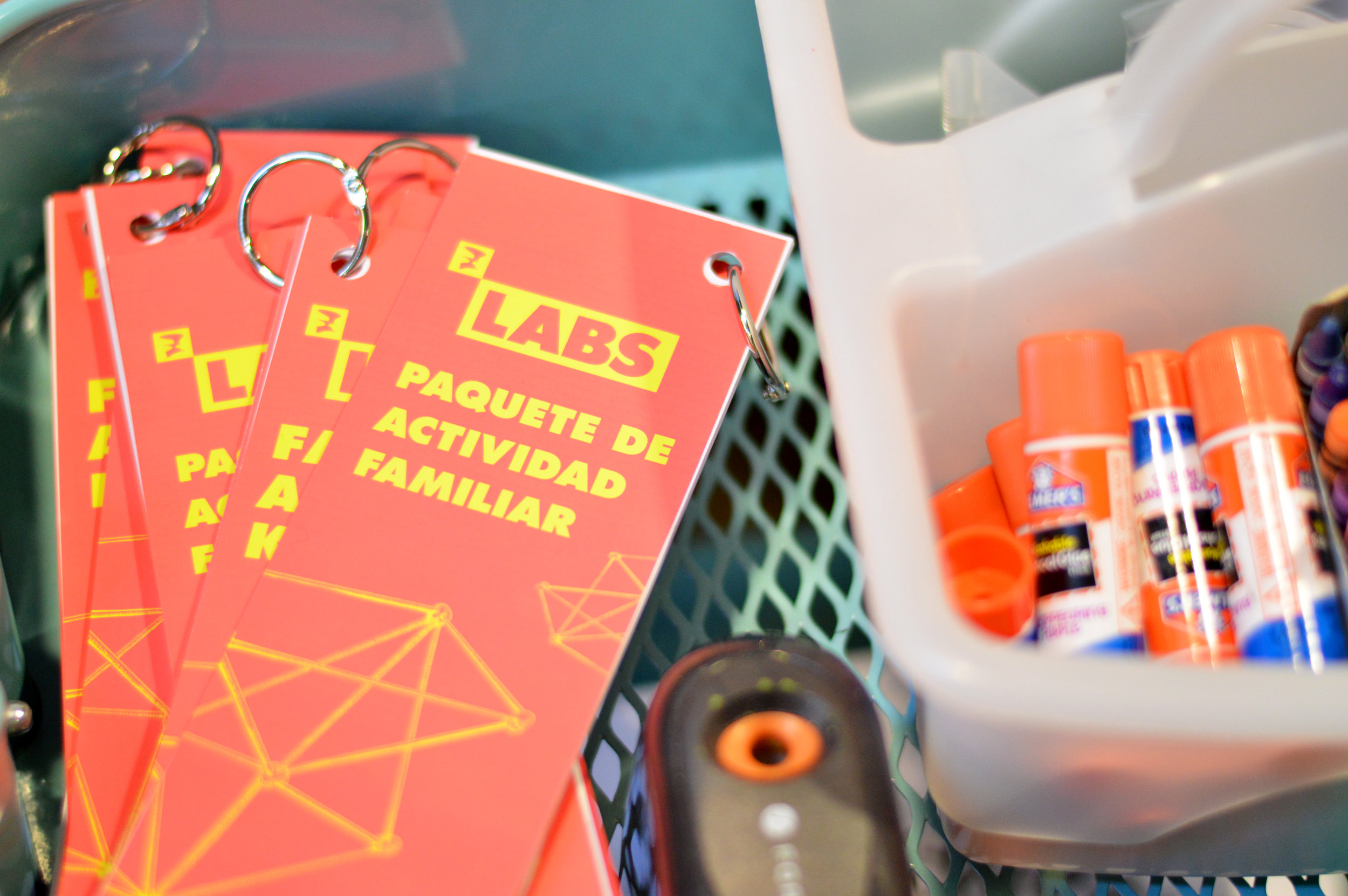 REACH
ArtPrize Labs -- sponsored by Amway, Grand Valley State University, and Herman Miller Cares -- popped-up around the city during ArtPrize Eight and engaged over 11,000 people of all-ages in unique experiential learning activities.
PARTNER PROGRAMS
Six arts and cultural organizations partnered with ArtPrize to provide a variety of family events and workshops throughout the city, including Artists Creating Together's Creative Lab, UICA Family Days, and GRKids Stroller Tours.
STUDIO EVENTS
Studio events located in the Pop-Up Park outside the ArtPrize HUB/HQ provided free STEAM-based creative activities inspired by the ArtPrize artist entry categories.
DROP-IN STUDIO
The Drop-In Studio returned for a second year to the ArtPrize HUB/HQ -- offering a quiet space and materials for visitors of all ages to rest, unwind and explore their creative inspiration in a self-directed way.
MOBILE WORKSHOP
Piloted in 2016, the Mobile Workshop -- presented by Herman Miller Cares -- unfolded from a bicycle and toured around the ArtPrize district throughout the 19-day event, bringing pop-up art-making activities to thousands of visitors, all done with repurposed materials.
The Mobile Workshop was activated by teaching artist Eliza Fernand. Through her work as an artist and teacher, Eliza empowers communities by teaching self-sustaining skills, creating socially engaged projects that demystify the practice of artists, as well as encouraging cross-media collaboration.
The Mobile Workshop was designed and built by Cameron Van Dyke who operates a design and fabrication studio focused on commissioned and self-generated projects in furniture, residential interiors, public objects, and experimental vehicles.
FAMILY ACTIVITY KIT
ArtPrize distributed over 6,000 copies of this free, bilingual resource that provided activities and suggestions for families on ways to explore, create, imagine and learn together at the ArtPrize event.