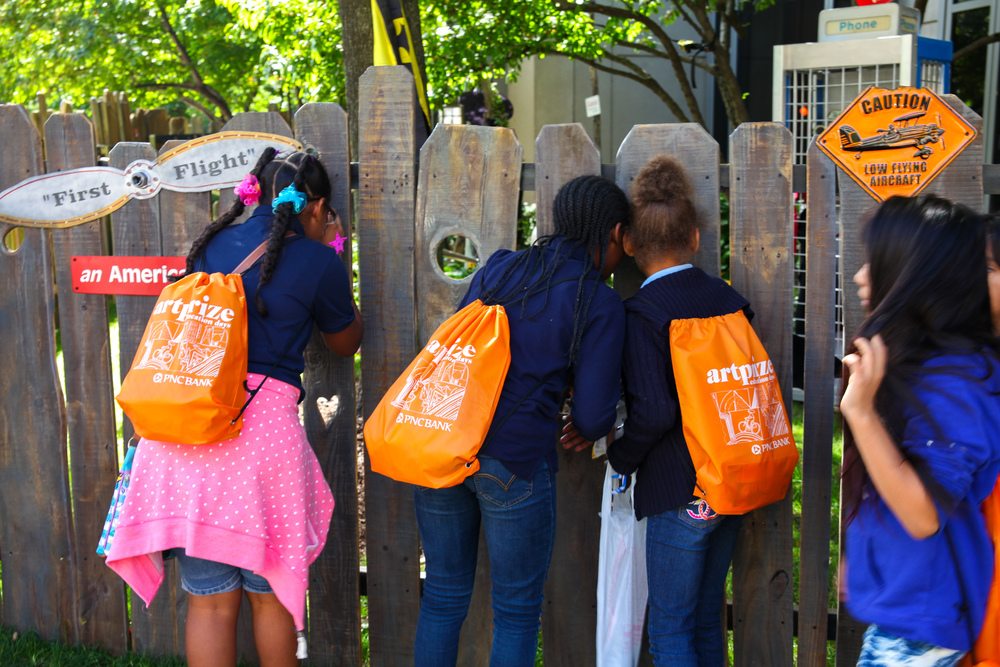 ART EDUCATION: SCHOOLS
Thanks to ArtPrize sponsor PNC Bank, Education Days brought over 13,000 students and 157 schools from across Michigan to ArtPrize 2014. Educators brought contemporary art to life in the classroom with lessons designed by ArtPrize prior to visiting the event with their students.
Transportation grants helped offset field trip costs. Once at the event, volunteer docents led student groups on customized tours through ArtPrize, and local arts and cultural institutions designed K-12 Partner Programs for schools.
Over 1,100 students and families participated in the third annual Chair Camp, a series of hands-on workshops designed by Carla Hartman, Education Director of the Eames Office. Participants designed and created miniature chairs from recycled materials.