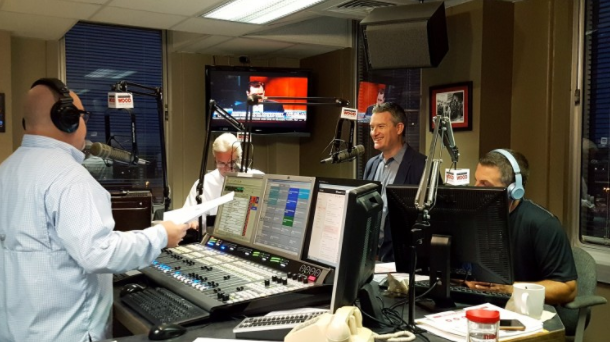 During the 2016 event, ArtPrize garnered media placements in 15 of the top 20 U.S. media markets and 37 of 50 states -- through a consistent, disciplined communications strategy that increased engagement for both the event and its partners.
This strategy resulted in major placements on MSNBC's The Rachel Maddow Show and the Associated Press' The Big Story, in addition to features in art world publications such as The Art Newspaper, ArtForum and ArtNet News.
Additionally, The Chicago Tribune highlighted ArtPrize in its Sunday print edition during the first weekend of the eighth annual event.
In 2016, ArtPrize facilitated more media interviews with artists, curators, partners and sponsors than ever before -- highlighting the independently organized nature of the event and the stakeholders that make it happen each year.
SOCIAL MEDIA
Garnered over 2.5 million impressions in 30 days.
Reached 180,000+ followers across Facebook, Twitter and Instagram -- a 20% increase since ArtPrize 2015.
Improved engagement across all major social platforms -- with a 27% increase in Facebook engagement alone.
Executed fun and relevant activations with sponsors -- including #FoundersKeepers, #ColorYourPath, #PigEBanks and #FerrisLatteThrowdown -- that resonated with the ArtPrize social audience, encouraged visitors to explore more of the event, and drove sponsorship awareness.
Reached more than 520,000 readers in 22 days with the ArtPrize DAILY email newsletter.